Temptation Series
By Ella Frank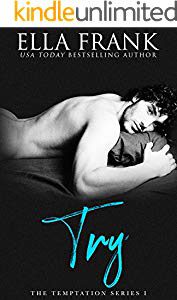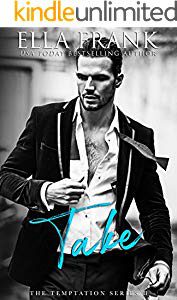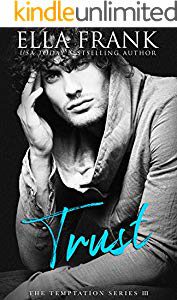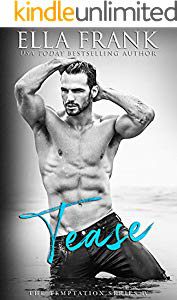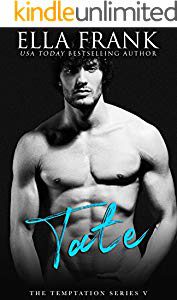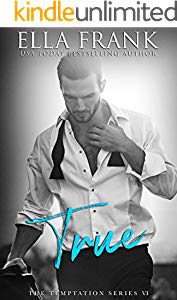 In today's Steamy Series Sunday, I am featuring one of my favorite gay romance authors, Ella Frank.  Ella Frank can do no wrong when it comes to writing gay romance or any romance for that matter.  You can expect to find romance and some hot steamy scenes in this series.  Without further ado…
---
Author
Ella Frank is the USA Today Bestselling Author of the Temptation series, including Try, Take, Trust, Tease, Tate, and True.  She is also the co-author of the PresLocke Series. Her Exquisite series, an M/F series, is hot, and the characters appear in the Temptation Series. Also, she wrote one of my favorites, the Confessions Series; we also met some of the Temptations Series characters.  
Ella Frank's writing is just flawless; she will take you on a journey that you don't want to end and will never forget. Her books are well written, thrilling, magical, and just plain hot—everything I love in an author's work.
What is the Series About?
The series is about two men who met and fell in love and live happily ever after…well, that is the short version.  The longer version is Logan Mitchell met bartender Tate Morrison, who, by the way, is straight.  Logan pursued Tate and was determined to get the guy in his bed.  Tate fends off Logan's persistent advances, but eventually, Tate gives in, and the two hooked up.  The two men formed a relationship and eventually moved in together as a couple. 
Each of the men faced their fears as they begin to understand the true meaning of love…give and take…happiness.  They realized that physical chemistry was just the beginning, and there was a lot more to explore–together. Of course, Tate's family was not happy finding out that their son is now gay and disowned him–well, his mother and sister mostly.  There are 6 books in the series:
Try

Tate 

Trust

Tease

Tate

True
My Favorite in the Series
I would have to go with Logan…not to say Tate's character wasn't amazing because he was, but he was the tamer of the two.  Logan is confident, witty, charming, charismatic, arrogant, and devastatingly handsome.  The development of his character was something to see as I read book after book.  He went from a man hiding behind a sophisticated facade to a man that is not afraid to love and trust someone else.  
I couldn't get enough of Logan (I am sure others feel the same way). He lives on his own terms and always gets what he wants…exhibit A, Tate. 
The Best Book in the Series
Hands down, book 6 True, was the best in the series.  It was the perfect ending to the Temptation Series.  This is where we get the happily ever after (HEA). In True, you truly realize that these two men were meant to be together.  After being in the Temptation world, I was not ready to walk away from this series just yet.  This book made me laugh and cry…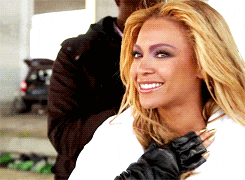 Logan and Tate will forever be in my heart–an epic love story.   This final book had everything I could have asked for and much, much more. The witty banter and snarky remarks kept me laughing out loud–then Ella Frank, in an instant, would transition into a tender moment between the two lovers.  As with all the books in the series, the sex scenes were sizzling, burning up my kindle. This book was my everything and so much more.  It was the end of a beautiful journey.
Temptation Reading Order
"I can't imagine a more magical, thrilling, enlightening joy than to sit down and read the entire collection from start to finish. Thank you, Ella, for enriching our lives with Logan and Tate." — MM Book Escape
---
---
Have you read this series yet? If so, leave a comment below and tell us what you thought about the series.
Kay