Manhattan Bet Book Review
First, let me say that V.Theia is quickly becoming one of my favorite authors—no doubt.  I said to myself, "Self" V's books cannot get any better, but then she surprised the hell out of me. 
With that out the way, let's talk about Manhattan Bet—Tom and Mack, an unlikely couple-the beautiful model clothes whore and the computer geek.    I wouldn't say I liked Tom initially because of how he treated Sena—to me, he was a beautiful model diva, but I must say from his first appearance in this book, I fell in love with him. 
What can I say about Mack? He blew my freaking mind from the very beginning. He is such an amazing character, he is sensitive, adorable, but he can also be a dominant badass—if needed.  Just ask Tom about that.   Mack has a beautiful soul, and he is not afraid to go for what or who he wants, and right now, he wants his crush, Tom.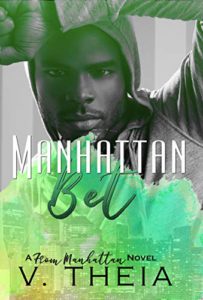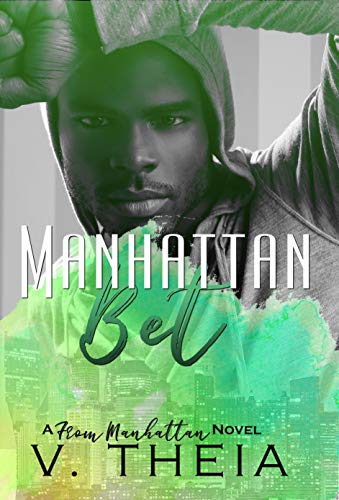 Let's talk about the chemistry with the two boys; the chemistry was so freaking hot, it came right off the page. Every time they are together, it's like they are the only ones in the world…HOT! HOT! HOT! my heart literally stopped whenever they are together.  Let's say nobody writes smut like V.Theia—NOBODY.  Let me tell you; this book did not disappoint.
The best M/M action EVER! Some damn good man loving for my enjoyment.
Manhattan Bet
is the best book I've read this year–so far (I read it twice already).  I would highly recommend it even if you have never read this genre before; trust me, you will love it.  Seriously while you are at it, pick up the rest of the series… As a matter of fact, pick up all of V.Theia's books…You are welcome!
Click here to read my review of  V. Theia's Renegade Souls MC.
---
What did you think of the review?
Let me know your thoughts in the comment box below!
READING ORDER & BUY LINKS
Click on the cover below to buy the first book in the series.
---