Opposing Briefs Book Review
By Ian Finn
This is going to be a short review…maybe. I happened to find Opposing Briefs while browsing Amazon looking for another good MM/Gay romance book to read.  What I found was a JUST OKAY book.  No offense to any, but I find that I like my gay romance written by a woman.  The books are written much better…unless someone knows of any that would make me eat my words…. maybe I am wrong, but it is just my opinion. Anyway, here is my review of Opposing Briefs written by Ian Finn.
---
Opposing Briefs is an enemy to lovers' story, and I realized quite early into reading the book that I read book 2, Oral Arguments, a few months ago, and I felt the same way…although Opposing Briefs was a little better.  The story is about rival opponents in the courtroom; both men are lawyers.  Logan is openly gay, while Andrew is trapped in a loveless abusive marriage to a conniving, manipulative bitch, and a gold digger. 
He eventually realized that he is gay when he started feeling an attraction to Logan but couldn't understand his feelings.  The two started a secret relationship; by the way, Andrew's boss is a homophobic asshole and has no qualms about firing Andrew if he finds out he is gay.  
This book had me on an emotional roller coaster because of Andrew's relationship with his wife, parents, and his upbringing. Logan is everything Andrew is not and just who Andrew needs in his life.  However, these two men are in their mid to late thirties, with professional careers, but they appear juvenile.  Instead of acting like grown men, it was like they were not even seniors in high school.  They did not appear mature at all.  The men didn't act, think, or sound like the mature professionals that they were.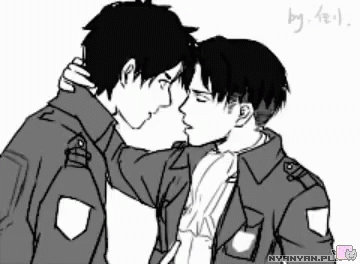 Let's talk about the wife cheating bit. It doesn't matter how bad the relationship was; that shouldn't be in a romance book with a HEA.  If this were in the synopsis, I would've even thought to read this.  There is nothing romantic about cheating.  Seriously, my heart bleeds for Andrew and what he went through, but cheating is no excuse.  Another thing, Andrew's declaration of love was premature…I mean, seriously, though.  
Although the book was emotional, I still had to skip some parts of the book because I was bored out of my wits.  The book didn't hold my interest for long, and if I didn't want to find out what will happen to the wife and see some of the steamy scenes (which was decent), I would've stopped reading the book.
When I am reading a gay romance book, I want it to be great…Opposing Briefs was just okay for me.
Click on the link to read one of the best gay romance series/couples=⇒The Temptation Series Review.
---
(1) Attention Keeper: 2 🌟 🌟 
(2) Digging deep in Character Development: 2 🌟 🌟 
(3) Danger-Drama-Friction-Suspense Fulfillment?: 3 🌟 🌟 🌟 
(4) Edit to Perfection!: 3 🌟 🌟 🌟 
(5) Feeling the Words: 3 🌟 🌟 🌟 
(6) Give me more please factor: 2 🌟 🌟
(7) Going with the Flow of the Story: 2 🌟 🌟  
(8) Grammar Police: 3 🌟 🌟 🌟 
(9) It's all about the Chemistry, baby: 3 🌟 🌟 🌟 
(10) Laugh out loud funny: 2🌟 🌟  
(11) Love connection: 4 🌟 🌟 🌟 🌟  
(12) Plot Worthy: 3 🌟 🌟 🌟 
(13) Show me Entertainment: 2 🌟 🌟  
(14) The Writing speaks for itself: 2🌟 🌟  
(15) The Wrap Up of all loose ends in a tidy bow: 4 🌟 🌟 🌟 🌟  
(16) Bring the Heat 3🌟 🌟 🌟 
(17) Book Cover 3🌟 🌟 🌟  
---
What did you think of the review?
Let me know your thoughts in the comment box below!
READING ORDER & BUY LINKS
Click on the covers to buy the books
---