My Review of Vampire Novel The Nocturne Agency: A Vampire Romance
By G.A. Rael
~Blurb~
Ever since the vampires decided to "come out" to the world, it's been a crash course in coexistence.
Some have adapted better than others, like the Nocturne Agency, which exists to pair wealthy humans with vampires capable of fulfilling their wildest fantasies.
Me? I don't care how many celebs come out as bloodsuckers, I know the truth beneath the sexy exterior.
Doesn't mean I'm above profiting off my fellow humans' weakness for a hot guy with piercing gray eyes and a devilish smirk that always shows just enough fang to pique the imagination.
Sounds dreamy? You haven't met Julian Larue. The guy's ego is as big as another asset he's known for. He's everything I hate.
I just have to keep reminding myself of that, especially when he starts looking at me like I hold all the secrets of the past he keeps so close to the vest. Love between a human and a vampire is definitely a breach of contract.
---
As many of you know, I love a good vampire love story and so that was the only reason I volunteered to review this book…well it's a vampire love story.
What can I say…I just cannot refuse a vamp!!              
First off, let me say I was prepared to not like this book…I like my vampire stories…well how they are supposed to be…no sunlight, living in the shadows…so this whole coming out turned me off…but let me say that this was a pleasant surprise. I was hooked from the very first page. 
I immediately fell in love with Julian and Belinda grew on me—eventually.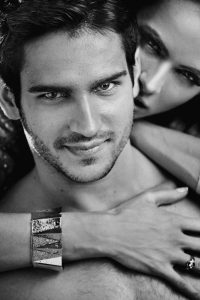 The chemistry between the two was steaming right from the start. I could tell that Belinda was fighting her attraction for Julian. 
This book satisfied my vampire cravings.  Nocturne Agency gave me a sexy, funny, alpha-male and strong sexy voluptuous female…what's not to like.
The plot…the chemistry…the plot…the hero…the sexy woman…the plot…the sexiness…the hotness…
THE BOOK IS ALL ABOUT THE PLOT
The Nocturne Agency was a definite page turner…I couldn't turn the pages fast enough…on every page there was a surprise.  I love the twist and turns in the book. I didn't see any of that. When I think okay, that was a good twist…damn…then G.A. Rael spring something else on me.
This was a one-day read for me!  I don't give books 5-star ratings (unless the authors are some of my favorite) …but I couldn't find one fault with this book.
WHEN IS THE NEXT BOOK COMING OUT??
As I mentioned, I love a good vampire love story, and this one proves my point that paranormal romances are the best (especially vampires).  This one is no different; the plot and the characters will keep you reading all the way to the end.
I can't wait for the next book…I think I know the Hero…I'll never tell…
If you love vamps or paranormal romance, then read this book. 
You will be glad you did…well unless you spend all night trying to finish it (although you have work in the morning).