Kayne's Fury
Savage Saints MC
MC Romance
Amazon Digital Services LLC
February 11, 2019
Kindle
234
Amazon
Kayne
As President of Savage Saints, his lone obligation is to his club.
He is fierce in his loyalty to his brothers. 
He is ruthless. He has bled and killed for his Club. 
He's determined to go legit. To restore destruction left by his Sister Chapter. To renew the integrity of Savage Saints. 
His Club is his world. There is no room for anything else. 
His hard work is in jeopardy. His world on the verge of collapse. The reason, Poison.
Poison
There's a reason they call her Poison. As the daughter of the Deadly Sins President, she's royalty. She's untouchable and dangerous. She's used to being the one in control. Devastation follows her everywhere she goes. Peril comes to all who get close to her. Darkness surrounds her. This Princess just exploded into Kanye's world. 
Will Poison seep into Kayne's soul? Will she wreak havoc on all he's accomplished? Or can they find retribution together?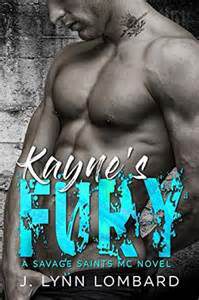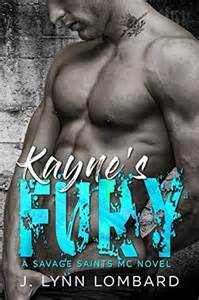 OMG! The Club President and the MC Princess a couple made in heaven. Let me just tell you that this is one of the books that I couldn't wait to turn the pages. This book has it all—gritty action, sexy females, and sexy bikers—just how I like my MC Romance to be.
Just to see the love that Kayne, and the princess have for each other from the start, and what they both went through (especially Poison) to get to the point where they are together. They have chemistry for between them for days
The plot was off the hook crazy; and it all came together perfectly. I really can't wait for the second book, because there is something going on with the other brothers and the girls. You'll have to wait and see what happens.
This is my first-time reading J. Lynn Lombard's books—impressive I must say. It looks like some of the side characters are from a previous series (Racing Dirty Series), which is now on my TBR pile yaaayy me.
I cannot wait for all the other brothers to have their story, I know it's gonna be great—I can tell from the ending.
I truly recommend this book to if you like your MC romance gritty, action-packed, and steamy.