Renegade Souls MC
BY V. Theia
In today's Steamy Series Sunday, I am featuring an author and series that has become one of my favorites, which was not a big surprise to me–after picking up the very first book in the series, Dirty Salvation. Truth be told, I heard about the series, but had very little intention of reading the books. I joined a Facebook group, V's Biker Babes, and after that I picked up the first book. What you can expect from this series? Sexy, dirty-talking bikers, some good girls, so sassy women, steamy sex, and brotherhood.
Click here to read =⇒10 Must Read Motorcycle Club Romance Series
V. Theia is not on my original list because I did not read this series when the above post was written
Author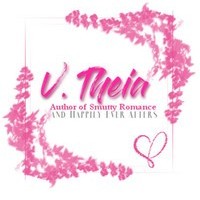 V. Theia is an Indie author who has become one of my favorite authors from the moment I picked up her first book, Dirty Salvation. I haven't looked back since. She tells a story and write a sex scene like no other. Not only does she write MC Romance, but she also writes contemporary. I love her Manhattan Series. My favorite story that she has penned is the Taboo Love Duet books (that has recently had a makeover at time of this post). Some of her books can be dark, and some can be Taboo or Forbidden. One thing is for certain, you will get a good read and a HEA.
What is the series about?
Renegade Soul MC is similar to other MC series, where you have a group of men in a motorcycle club. These men took vows to follow club rules, and to be there for each other–to protect each other. Anyone who messes with the club, will have their assess handed to them. In the midst of all that each brother meets and fall in love with the women of their dreams and have their HEA. Renegade Souls MC is a bit different than the others because…well…hello…V. Theia is the author.
Favorite book boyfriend (s)
My favorite book boyfriend in the series is so far bookless and his name is Lawless. From what I can tell, almost everyone in the group, V's Biker Babes, loves him and cannot wait for his book to be released. According to V. Theia, his book will be the last one. So, I have to be patient. So, let's go with my second book boyfriend, Snake, the Sergeant at Arms (he is pretty much the president's bodyguard). It was interesting to find out that Snake is bisexual in a previous book. Snake is hilarious–he is our resident joker and he always have the best punchlines. However, when his book was released, you saw a different side to him–his was more serious, bad ass, and more sexy–if that is possible.
"IT'S TRUE BEHIND EVERY JOKE IS A VEILED SECRET.


Best Book in the Series
The best book in the series happens to be the newest one (at time of this post), hands down is Renegade Souls MC Book 6, Resurfaced Passion. I love this book because to me it's not a just a romance book, but an epic love story. This is Reaper and Paige's book–the quiet brother and the "diner girl". Resurfaced Passion is what I call a slow burn romance S…L…O…W!! We saw this coming a couple of books ago. The book was packed with sexual tension. It was an emotional rollercoaster ride for me.
"I'll always, always love you."
"There's three people in my relationship; me, him and her."
I should note that this is NOT a cheating book. So, don't be afraid.
Upcoming Releases
There is a book expecting to be released later this year, but from what I know V didn't start writing the book yet. I know who it's about, but you will have to buy the Paperback to find out.  Us group members are sworn to secrecy.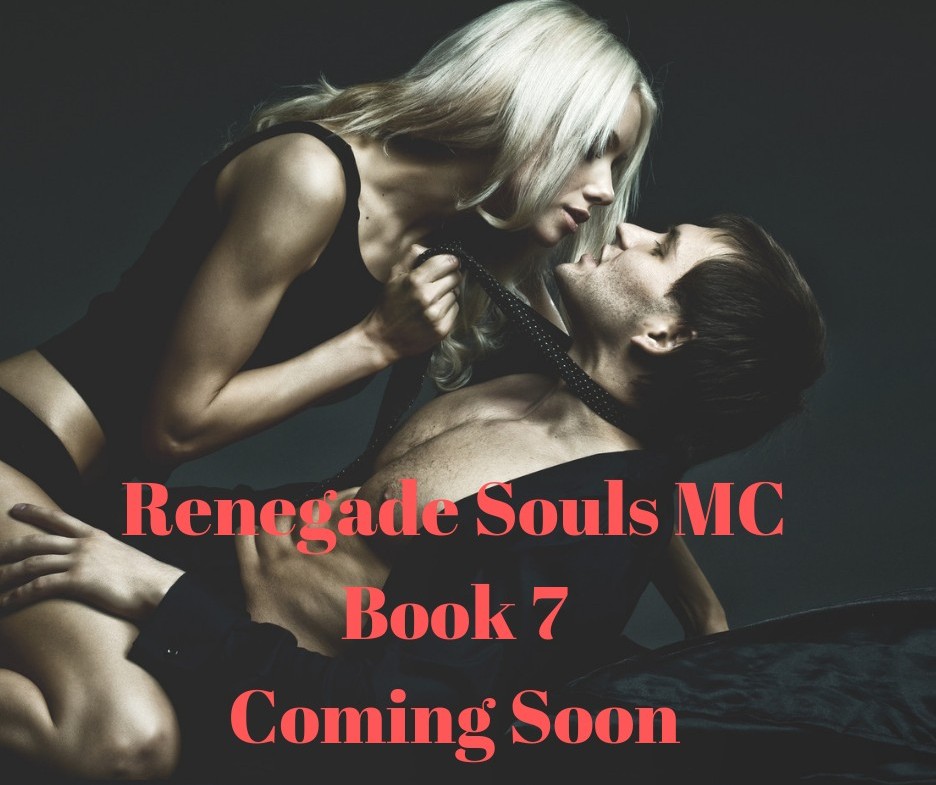 Renegade Souls MC Reading Order
Dirty Salvation Book 1
Preacher Man Book 2
Tracking Luxe Book 3
Filty Love Book 4
Finally Winter Book 5*
Resurfaced Passion Book 6*


---
Renegade Souls MC can be read as a standalone contains graphic sex scenes, foul language, and some violence, and is not intended for those under 18 or faint of heart with a HEA!
Have you read this series yet? If so, leave a comment below and tell us what you thought about the series.
XOXO
Kay