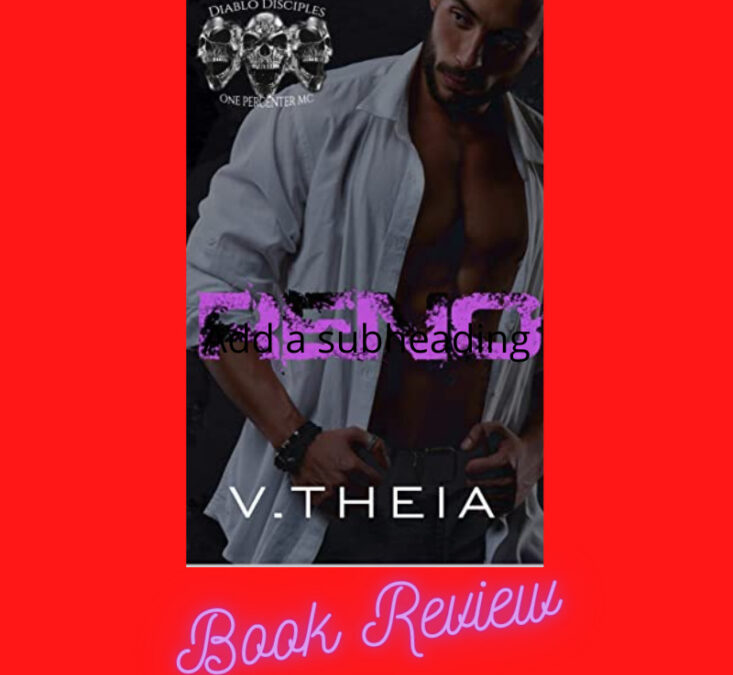 Reno (Diablo Disciples MC Book 2)
5 Stars 

🌟 🌟 🌟 🌟 🌟
Reno
By V. Theia
---
Reno is the second book in the series, and this is Reno and Kylie's story. We met Kyle in the previous book.
I looked forward to Reno's story after reading Chains and Monroe's book (which I loved), and Reno did not disappoint. I keep saying this with all of V. Theia's books, but they get better and better—if that's possible. She writes…I buy…I read…happy place…I wait…repeat.
This is one of those books that will keep you turning the pages because I couldn't wait to see what would happen next. When I first met Kylie (or should I say when I met her first time in this book), I didn't know what to make of her. As I learned more about her, I wanted her life with Reno in it—of course. Boss lady, independent, sexy mama, and mother of an adorable little girl.
Keep your little secrets, Kylie.
I liked Reno, but I can't say I did when he was first introduced in Renegade Souls MC. You can read my review of  Darling Pyscho here==> Darling Psycho Book Review .
Reno and Kylie are explosive together—from the first weekend page. He's sexy, and he knows it, and we learn about his and Ruin's past, which explains their current relationship.
I love that once he met Kylie, he almost knew she was the one and continued to pursue—relentlessly. Kylie needed to be chased, and when she finally stopped fighting her feelings, all was well in their world—maybe.
I am purposely writing this review without giving away the storylines; you should know that there are some secrets, a fantastic plot, lots of sexy times, secrets, and suspense. I like that this series has a lot of brothers with their HEA already. Still, I would have liked to see a more extended series to hear their stories…but…hey…we still have Ruin and the Prez and his feisty lady to look forward to.
---
What do you think of the review? I would love to hear from you; leave a comment below. 
SERIES READING ORDER & BUY LINKS BELOW
---