Manhattan Storm ARC Review
What an amazing read!
Seriously, V got me on a roller coaster ride with this one… I am not surprised—Manhattan Storm tugs at my heartstring.  You will cry from turmoil, and later you will cry from joy…but you will cry…get those tissues out. This was another epic love story written by Queen V.  Every book gets better and better and better. I devoured this book in one day—holding my breath mostly.
Theo is his father's son, sexy as sin, caring, funny, charming…persuasive…impossible to resist.  Bex, the beautiful artist nerd who thinks that Theo is way out of her league. I love Bexley; she reminds me of my Sena somehow. 
The two together are explosive.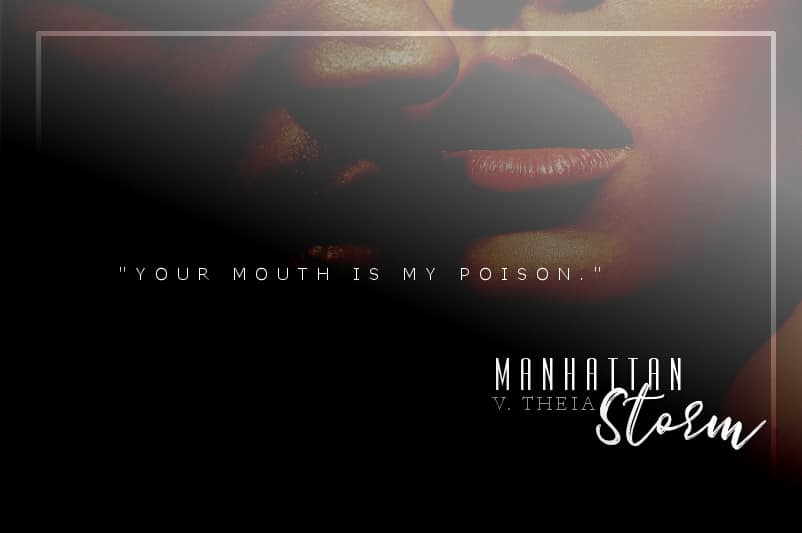 From the beginning, Theo and Bex had chemistry in spades.  Essentially it was love at first sight for Theo, "his future wife."  I love how their relationship progressed into the type of love that you know will last forever. The kind of love that everyone wants to have…and by everyone, I mean me?
The plot was amazing—I didn't see it coming.  I cried for Theo and wanted to strangle Bexley, but I understand why she did what she did.  I don't want to give away spoilers, so you have to read it for yourself.
Click here to read my review of =⇒Arc Review Manhattan Bet.
Well Done, V. Theia!!
---
What do you think of my review? Have you read any of the books below? If so, which one is most unforgettable?
Let us know your thoughts; please leave a comment below
READING ORDER & BUY LINKS (Not including anthologies)
---