Sons of Sangue-Steamy Series Sunday
By Patricia A Rasey
This is the second series in my new feature called Steamy Series Sundays.
In this week's installment, I am featuring a series, Sons of Sangue (not only because I love the series, but because I am currently reading the latest book, Ryder).  What's not to like about this series?  Everything I want in a series—combining my two favorite sub-genres, Paranormal and Motorcycle Club Romance. Yaayyy!!  There is nothing I like to read about than sexy vampires or hot-sexy alpha bikers.  I get to see both vampires and bikers. The only question I have is, is this a paranormal romance or an MC Romance? If you like the Sons of Anarchy, you will definitely love Sons of Sangue—except they are vampires.
"Patricia Rasey delivers dark, gritty, edge-of-your-seat paranormal romance. Don't miss it!"–Lara Adrian
Author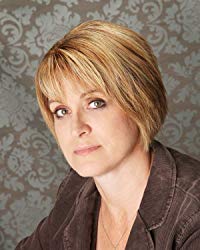 Patricia A Rasey is one of my favorite authors for both Paranormal Romance and MC Romance Books.  She is a USA Today bestselling author with the Son of Sangue Series, and her other gripping Romantic Suspense books. 
She draws you in with her story-telling from the very first book. Trust me, you won't be able to put one of her books down—so addictive, page-turning.
What's the Series About
The series is about a group of men who everyone assumes are JUST bikers in a motorcycle club, but little do they know the men are vampires.  They are a regular MC (minus the club whores).  These men have to deal with some hardened criminals on the way to avenging Kane's son's murder. Along with the way they met and fell in love with their beautiful mates. 
What makes the series different from the rest?
What makes this series different from both a paranormal romance series and an MC romance series is the combination of the two genres.  Yaaay me!! So glad I discovered this series—seriously!
The series combines a sexy Vampire/MC Series that is dark and gritty—and Oh So addictive.  The books are action-packed with a great storyline and a well-developed plot.  Pattie is another of my favorite authors that I can call a "Plot Queen". 
Who are my favorite book boyfriends in the series?
I love them all, well maybe not Draven as a vampire but loved him as human—still on the fence about the vampire part.   So true to my nature, I cannot ever pick one book boyfriend and I figured I cannot list them all, I picked three of my favorites.
From the very first time Ryder Kelly Ryder Book 6) was introduced, I fell in love with him, at that time, he was just a human biker.  He is even better as a vampire.  I am currently reading his book—70% into the book.  So far, it's one of the best in the series.  Book boyfriend #2 is Alexander Dumitru (Xander Book 5). Xander is the hottest in the series and could've very easily have been my #1.  He is so good-looking that his friends call him GQ. Rouge (Book 4) or Anton Balan, who was called Blondy before he went undercover.  I loved him as Blondy and as Rouge doesn't matter to me…blond hair, black hair—whatever!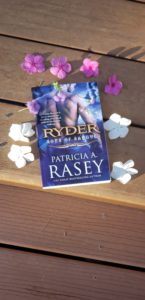 Best Book in the Series
This may not come as any surprise based on my comments above.  The favorite book in the series is non-other than the one I am currently reading, Ryder. 
In almost every vampire brotherhood there is always a vampire that is turned for whatever reason. The reason could be that they were dying or something similar, Ryder's is one of them. 
Ryder is a task with one thing, to locate the whereabouts of the leader of a Mexican cartel, Raul, and report back to Kane and Kaleb—to do so he will need to romance his niece Gabby to get closer and locate his whereabouts.
Should I even put this book on here as the best of the series because I haven't finished it yet?  This is how you know this is the best in the series, because 50% in the book, I knew it was the best. Pattie (can I call her Pattie) ensures that every book is better than the last—this is her elaborate plot.
Upcoming Releases
The upcoming book is called Wolf—Wolf's story. He plays a big part in Ryder.  So, it was good to get to know him, and I think I know where his story is going—I think.   Luckily, I won't have to wait very long, because his books are expected to be released sometime this year. I cannot wait!
---
Have you read this series?  If so, what did you think?  Please leave me a comment below.
xoxo
Kay