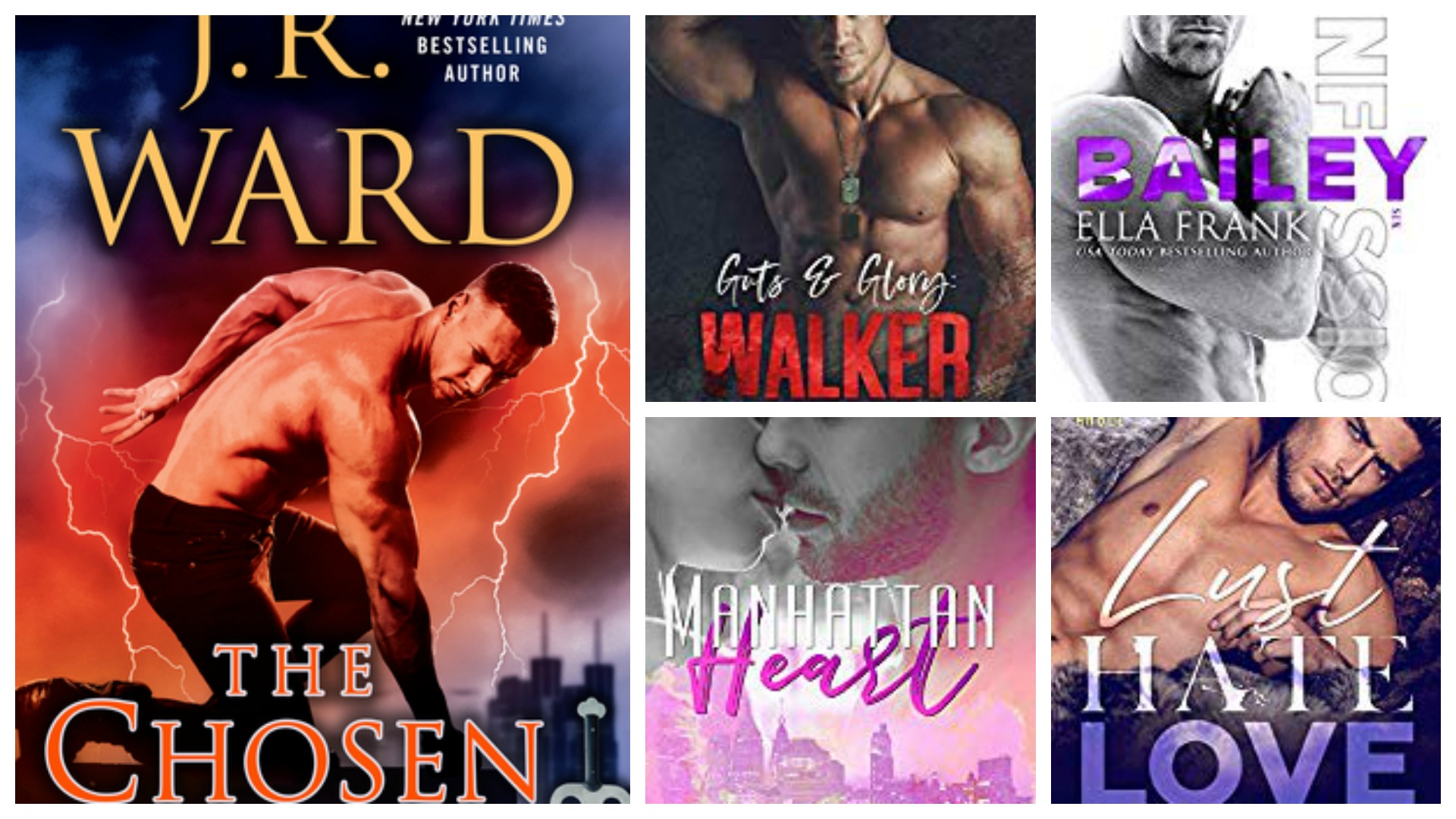 January 2020 TBR List
January 2020 TBR List
Hello All,
How is everyone's reading goal this year?  I have an ambitious reading goal this year, but as you can see. I am starting the month a little bit late. Ordinarily, I would be on my second book by now…but I still have time.  This month I have five books on my to-be-read list.  So… I have one that has been on my list several times last year–go figure.  This year's reading goal is to read all the books that I started but haven't finished, to catch up on my series and authors, and to stay away from new series (let's see how I do with this one).  Here is my to-be-read list for January 2020.
---
The Chosen (Black Dagger Brotherhood Book 15)
J.R. Ward
I started this book on release day, and I am ashamed to say that I am still reading it.  I am 80% done with him.  The only reason why I haven't finished this book yet is that I keep starting new books…which leads to a series…which leads to more books by the new author…blah blah blah.  This is Layla and Xcor's story.  I am not a fan of Layla, but the book is good so far. To read more on The Black Dagger Brotherhood, click here=⇒Black Dagger Brotherhood Steamy Series Sunday
Guts & Glory:  Walker (In the Shadows Security Book 4)
Jeanne St. James
This is the book that I am currently reading. I am halfway there.  This is Walker and Ellie's story–I love it so far.  I absolutely love this series and this author…as a matter of fact, Jeanne St. James is one of the reasons why I still haven't finished The Chosen.  I stumbled upon her Down and Dirty Series MC Series and have read everything she has written so far…
Manhattan Heart (Manhattan Book 5)
V. Theia
One of my all-time favorite authors–seriously.  Manhattan Heart will be released on the 23rd, so come release day, I will start it…and probably finish it the same day.  This is a follow-up novella to Gray and India's story.  This will be a treat for me.
Bailey (Confessions Series Book 6)
Ella Frank
Another good book I started and didn't finish… I love Bailey and Henri.  This book started really well, so I can't even give a good reason why I started reading another book in the middle of it—one of my favorite gay romance authors.
Lust Hate Love (Fallen Angel Book 4)
Ella Frank 
After reading Viper and Halo's story, I was dying to read Killian's story. Lust Hate Love is a new release (12/29), so a must-read for me.  I am not sure about the title, but I believe this will be another great gay romance read.
---
Which books are on your to-be-read list this month? Have you read any of the books on my list?  I would love to hear from you. Please leave a comment below.